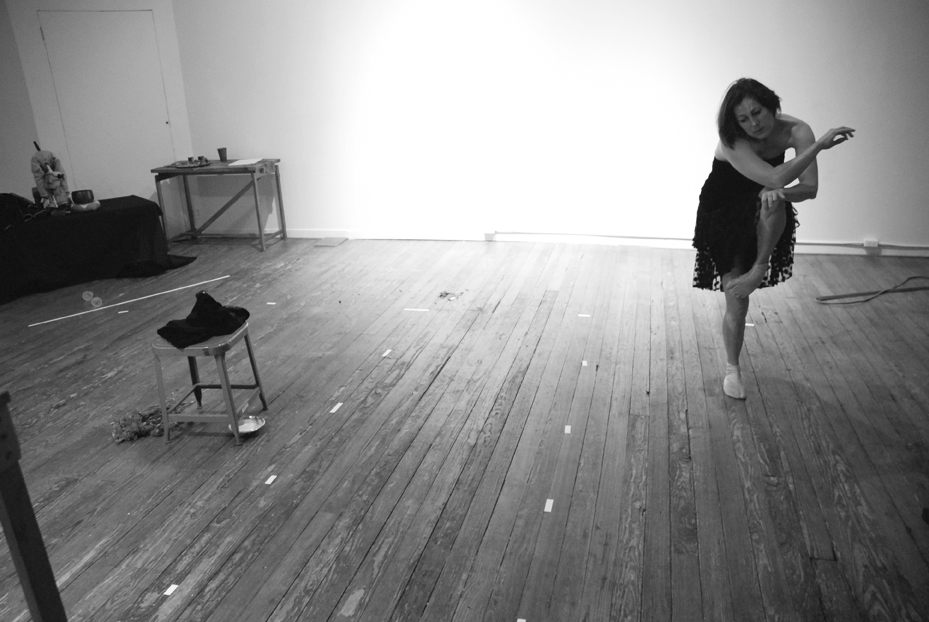 Fr – Pour l'essentiel mes créations et mes interventions engagent un travail sur les formes de la présentation-représentation partant de ce lieu d'expériences sensibles qu'est le corps, et partant du corps en action comme médium dans une perspective élargie de l'art. Corps territoire, héritage, écran de projection, contenant d'une histoire, chair fantasmée, porteur d'une culture… de façon transversale, mes recherches s'inscrivent dans les champs de l'art contemporain activé par les paradigmes de la transdisciplinarité. J'inscris mes créations dans des processus de relation et d'ouvertures aux expérimentations du verbe, de la poésie, du son, de la vidéo (…) l'interactivité et l'intermédia sont au centre de ma pratique. La maîtrise des technologies contemporaines, comme outil, mais aussi leur portée théorique en regard au champ de l'art actuel me permettent d'envisager le multiple et ses dé-pliements possibles à partir de ces mises en espace – et ces mises en dialogue – du corps.
En – Essentially, my work is about exploring types of presentation-representation which comes from a place of sensory experiences, the body, and leaves the moving body in a way that expands one's perception of art. Each person is a complex mix of body mass, heritage, area of projection, personal history, cultural representation, body senses and wonderful flesh… In a way, my work traverses boundaries. My research is classified in the field of contemporary art, but it is supplemented by interdisciplinary paradigms. I consider my work to be the process of finding relations to and experimenting with verbs, poetry, sound, video (…) interactivity and multimedia are at the center of what I do. In mastering contemporary technology, when useful, and exploring the theories these technologies present in the field of art today, I like to envision multiple scenarios concerning the relation to space, to dialogue and to the body.
Remerciements à Jannike Bergh pour les traductions en anglais.