2015 | Bonn, Germany
A proposition by Susanne Grube and Boris Nieslony
The lying on the floor, abandoned to lie II
PAErsche, the E.P.I. Zentrum and the Künstlerforum, Bonn
Second diagrammatic exhibition
The topic of this experimental and research exhibition are the views of 
lying – sitting – standing – walking jumping – flying/falling – carrying: what the human is doing and how
The exhibition is included in the Videonale 2015.
The exhibition is the knowledge in the performance art owed.
It is a network to bind the different artistic works in a diagrammatic overview.
http://thelyingonthefloorabandonedtolie.blogspot.co.at/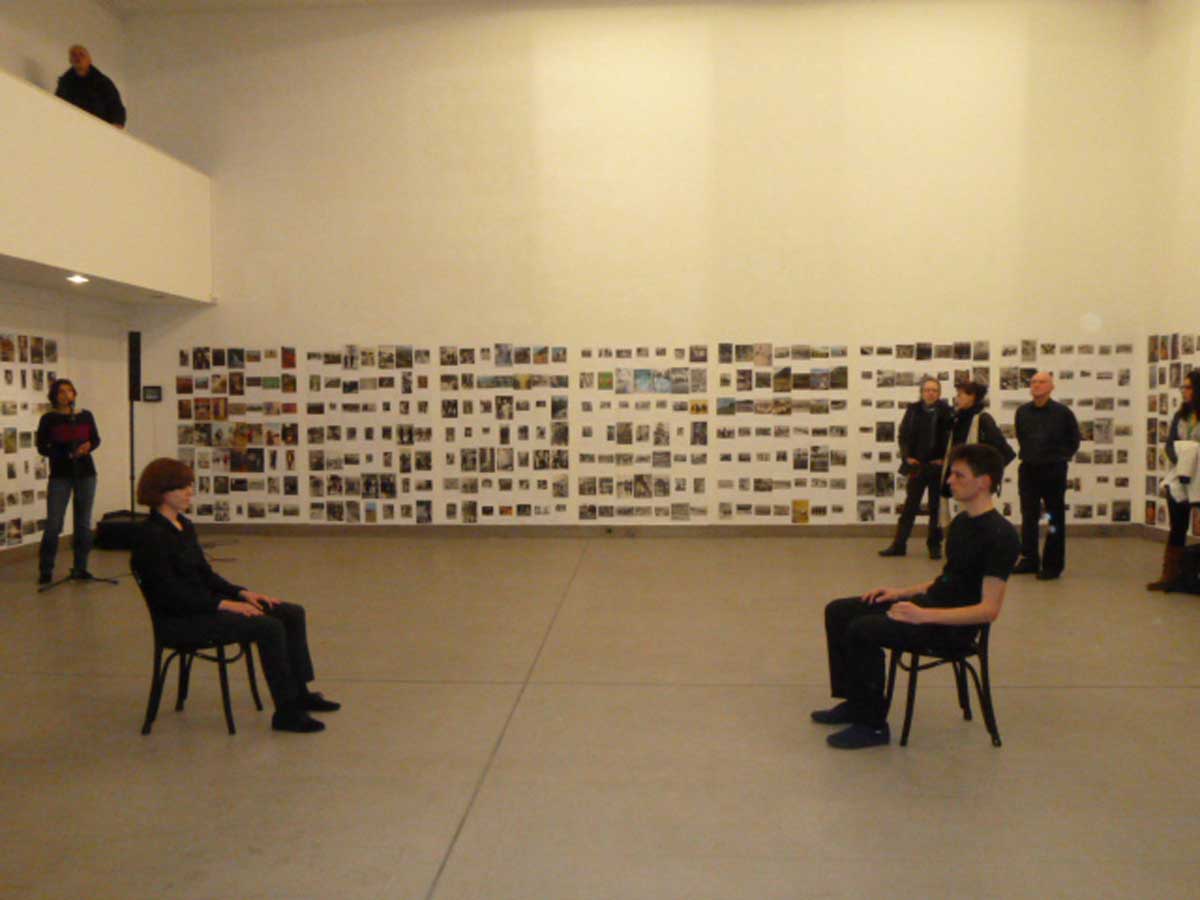 Exhibition, General view and performance Thomas Reul – Ursula Dusch, Künstlerforum, Bonn (D).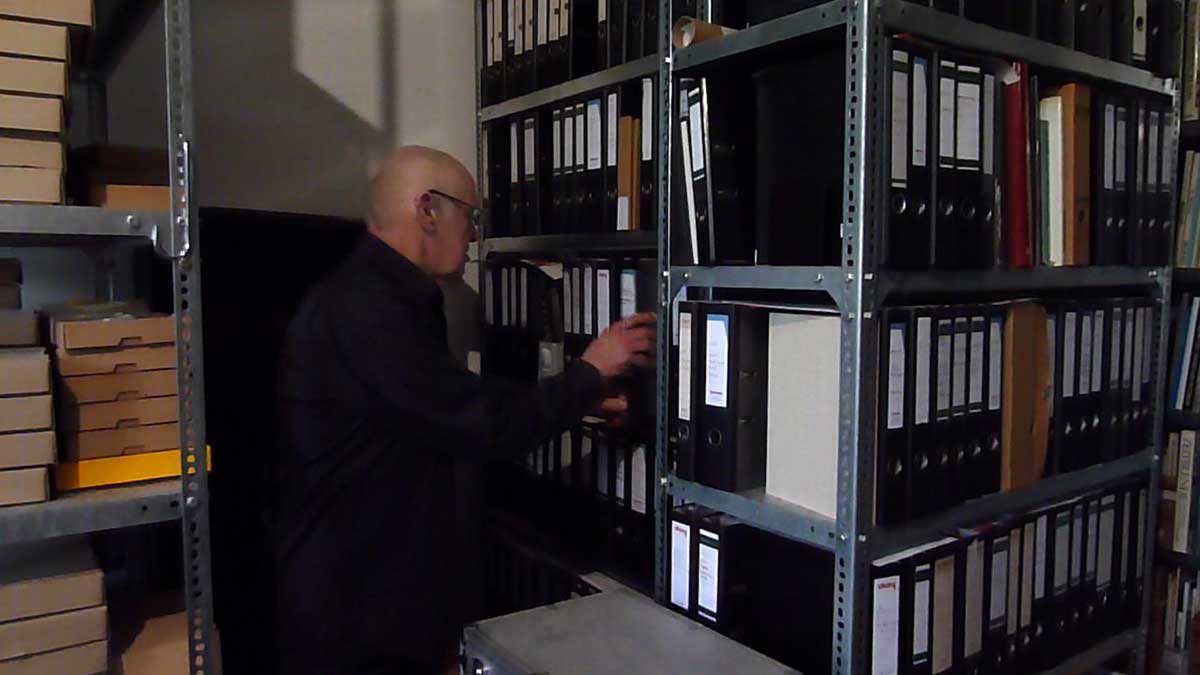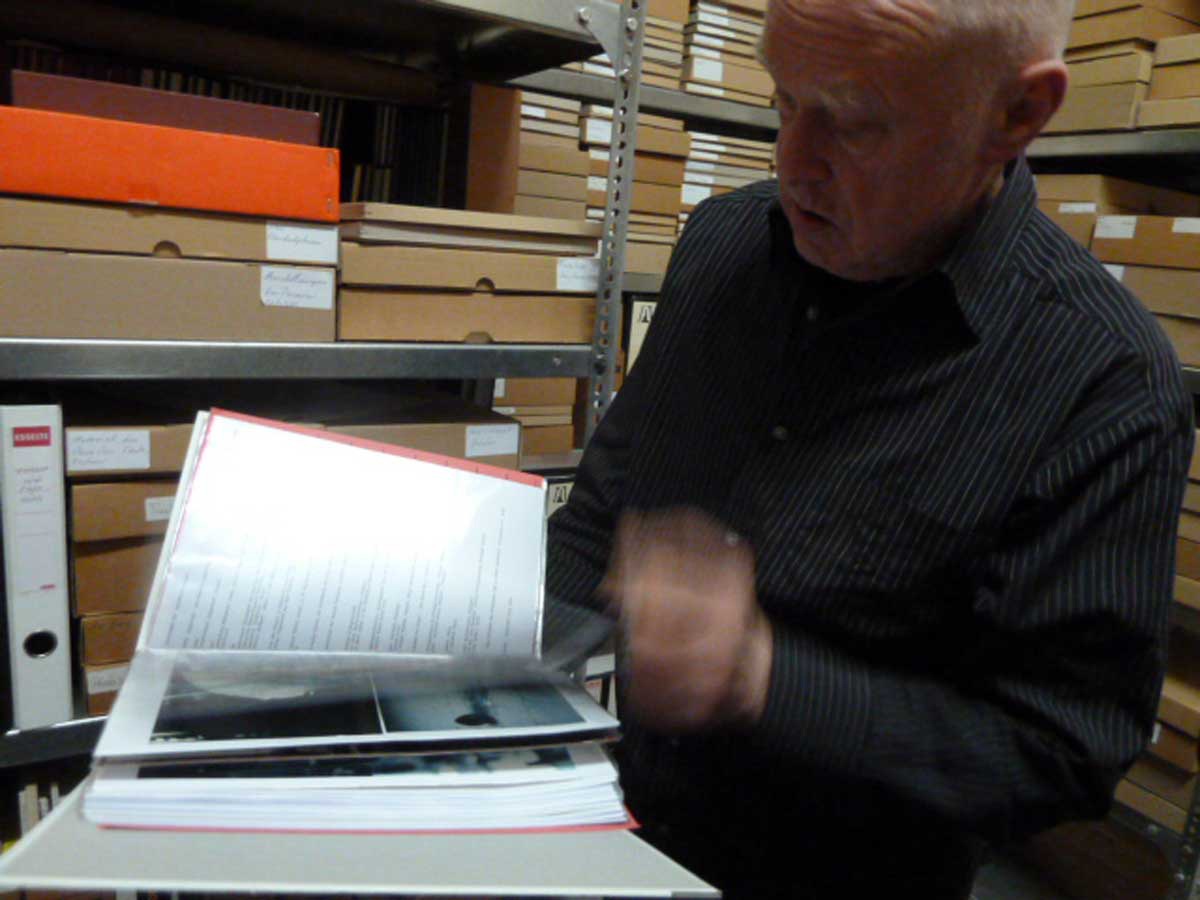 Boris Nieslony, interview at the ASA archives, Köln.
Photo, video and text / in cooperation with:
Demosthenes Agrafiotis I Elisa Andessner I Skip Arnold I Daniela Beltrini I Anna Berendtson I Marita Bullmann I Fergus Byrne I Michel Collet I Brian Connolly I John Court I Das Paramita I Silvio De Gracia I Petra Deus I Béatrice Didier I Brittany Duggan + Sky Fairchild-Walther I Ursula Dusch I Rosie Elnile I Sibylle Ettengruber I Domix Garrido I Anne Glassner I Dagmar Glausnitzer-Smith I Gruppo Sinestetico I Christian Hasucha I Susanne Helmes I Rolf Hinterecker I Gisela Hochuli I Helinä Hukkataival I Kosit Juntaratip I Lior Kariel I Monica Klingler I Gabriel Koenig I Beate Koerner I Petra Krischke I Beate Linne I Elke Mark I Karin Meiner I Nenad "Nesha" Nikolic I Nisa + Jan Mioduszewski I Roberta Orlando I Francis O'Shaughnessy I Andreas Pashias I Dirk Pleyer I Amapola Prada I Thomas Reul I River Lin Ren-zhong I Barbara Roland I Fried Rosenstock I Margaret Sharrow (Mar Shro) I Annette Schulze-Lohoff I Tomasz Sikorski I Tony Schwensen I Aris Spentsas + Rosana S. Rufete I Juliane Stiegele I Rod Summer I Prapto Suryodarmo I Artur Tajber I Nick Tobler I Anet van de Elsen I Valentine Verhaeghe I VestAndPage I Otmar Wagner I Roland Wegerer I Willem Wilhelmus I Carola Willbrand + Mark Met I Betty Wimmer I Sakiko Yamaoka I Alexandra Zierle & Paul Carter I Thomas Zollinger