2008 | Blago Bung | Emily Harvey Foundation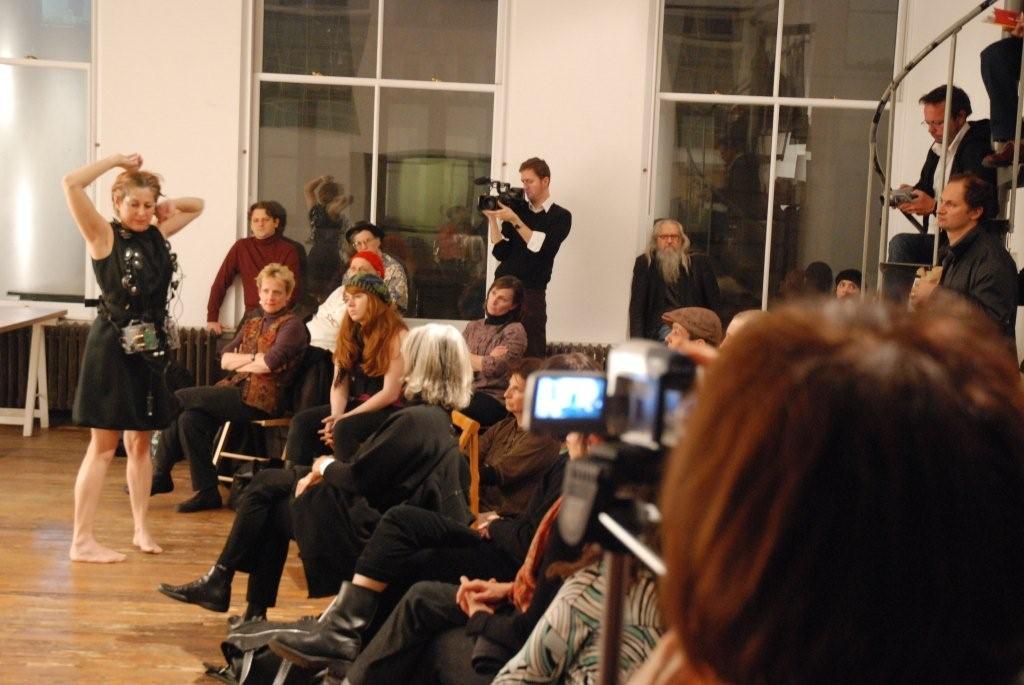 New York, à la Fondation Emily Harvey
Souffles en Ut Mineur (symphonie)
création de Valentine Verhaeghe
sur une partition d'Henri Chopin
Fr – performance / recherches poétiques / plastique sonore
Cette pièce est développée à partir d'une partition sonore du poète Henri Chopin, dédiée à V. Verhaeghe. H. Chopin, dès les années 1950, est l'un des fondateur de la sonorité et la plasticité du texte. Souffle, à l'aide d'un dispositif technique, le son est porté par la performance, son réel du souffle et son amplifié par la machine se mêlent et interagissent avec le travail de la danseuse. Le son est ainsi présenté comme porosité ou limite vibrante entre le corps et la densité de l'espace qui l'entoure.
En – performance / poetic research/ physical sound
This piece was developed from a sound score by the poet, Henri Chopin, dedicated to V. Verhaeghe.  H. Chopin, beginning in the 1950's, was one of the founders of the idea of tone and plasticity of text.  In Souffle, with the help of certain technologies, the sound is carried by the performance.  The actual sound of the breath (souffle) and the sound amplified by the machine mix together and compliment the work of the dancer.  In this way, the sound is presented porously and one is surrounded by the vibrations between the body and the denseness of the surrounding space.